S.O.M.E. Team 2018
March 8, 2018
Dear Friends and Prayer Partners,
God gave us a wonderful Christmas to share the joy and gift of His Son's birth. However a song we heard reminded us that it is not about the manger, but all about the cross, and His sacrifice for us.
Our last trip to Tipton, Iowa, made us realize again that "A man's heart deviseth his way; but the Lord directeth his steps." Proverbs 16:9. We had said we were not going to return to Kenya again. However with Pastor John Smith (from Iowa) and son Matthew wanting to go to Kenya, how could we say no? So for our third "last time" we are planning to return, June 24th to July 18th. Also making preparation to go are Bonnie Leithmann, who has been there three times and is our cook, and works at the Board office, and Mark Faucette, the grandson of Rev. Gene and Charlotte Faucette who served in Kenya. Mark's parents were on a S.O.M.E. (Student Overseas Missionary Endeavor) team years ago, as well as his sister.
Planning for Kenya 2018
A lot of work is going into the planning for the team. For example, the tickets went up $600 in one day, so it was a real rush to check out more airline options and get the tickets booked. The Nairobi guest house reservations have been made for both arrival and departure. The local travel is being planned, from Nairobi out to the bush and back at the end. Pray that the vehicle left in the bush will work well for us while we are there. Also, pray for all the team ministry plans, including introducing a new syllabus for the Bethel Bible School, teaching classes in the Bible school, a short pastors' conference, visiting public schools with Bible stories and Vitamin A teaching in various Sunday Schools, preaching in churches, as well as doing a musical ministry. Can we get all this done in such a short time? We can, if you pray for each of us to do our best and be in tune with the Lord's daily leading.
Special Prayer Request
Would you please pray that all the funds needed for this S.O.M.E. team will be raised on time? It will be nearly $3,000 per person for the trip, covering all expenses. Your prayers and gifts are much appreciated. Please send checks to the IBPFM, marked Johnson S.O.M.E. Thank you for sharing with us in this ministry.
We are pleased to hear that the number of Independent Presbyterian Churches in Kenya is now up to 17. There are two presbyteries and two Bible schools, one in Isovya where the mission is and one 200 kilometers away. Our teachers go up to Tseikuru to have classes for those brethren. It is a blessing to know that all the churches and pastors are self-supporting, and they are not sustained by foreign funds.
A Special Thanks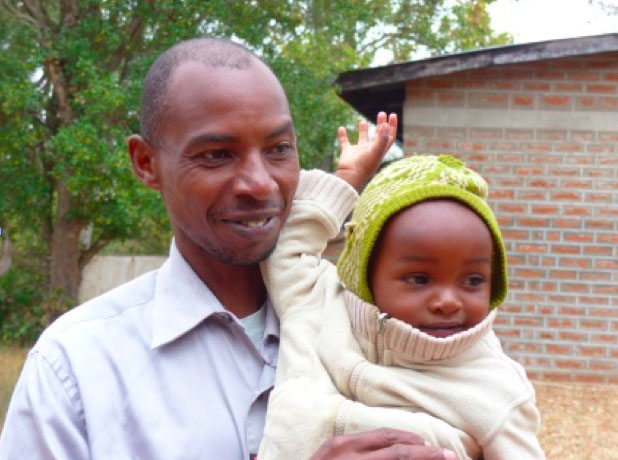 Thank you for your prayers and support for Daniel Mwinzi, a Kenyan Pastor. He had been diagnosed with colon cancer and received chemotherapy and radiation for six weeks. Upon further testing, the tumor had shrunk but was not gone. Just two weeks ago he had colon surgery to remove the tumor. He has done very well, is out of the hospital, and staying in Nairobi for follow-up exams and rest. We do also thank Philip and Rose Wambua for their help, hospitality, care, visits, and looking out for Daniel. They have done for him abundantly above all that would have been thought.
There has been some sad news with the home-going of Marion Willits, a retired missionary nurse, who worked in Sharjah, U.A.E., for twenty years. Then, we received the news of Mrs. Ruth Johnson's home-going in Rock Hill, SC, followed just 5 ½ weeks later with the passing of her husband, Dr. Matthew Johnson. Dr. and Mrs. Johnson were in Mwingi 52 years ago, when Gary first went to the field, and then when we both returned to Mwingi in 1969. Dr. Johnson was a wonderful doctor and taught us so much in the medical field. We were grateful for his teaching, which was used in Mwingi, and later at the Clinics of Care in Isovya. Indeed, his labors did follow him.
Thank you for your faithful prayers, gracious support, and thank you for being a great part of the ministry for Christ. Remembering John 15:16, Ye have not chosen me, but I have chosen you, and ordained you, that ye should go and bring forth fruit, and that your fruit should remain: that whatsoever ye shall ask of the Father in my name, he may give it you!
In His love and service,
Gary and Pat Johnson