Dear friends abroad,
Judith here. Pastors Peter and Nacha wrote me a letter of appeal for their famine-stricken church members in Baalah. They asked me to forward it to our interested friends. I did so, to our Lean.Lists, but it seems some did not receive it. So, I am asking the Mission Office if it might be acceptable to send to you as my usual quarterly letter. I did the final polish, but the thoughts and idioms are theirs. The following is their letter.
Dear Brothers and Sisters in Christ,
First we want to take this opportunity to thank our Almighty Father for the grace He has shown us in this difficult time. It was the hardest time we have faced as a church and as a community in Baalah. This coronavirus gave us our worst experiences in missing spiritual nourishment, let alone the physical. We thank God that we maintained 0% infections in our Baalah Division, although a strange report came out of the local dailies in Nairobi that they have detected coronavirus in camels. How it was not transferred from camels to humans is a mystery. But so far we have not been affected health-wise, though we are affected in other ways. Since March, when churches were closed, we have resumed our services now for a month. We started with the few people the government allowed, but as time went on, numbers increased until at last Sunday's combined service for the two Baalah churches were 184 Mamas, 7 men, 62 youths and over 100 kids. We had to chase off the children to avoid a big problem, but many of them listened from outside. We know we have broken all the rules the Government had put in place for distance, for numbers, for fumigation after every service, even for face masks. But we have no power to chase people away; we just can't do it. Could anybody give us $200 for masks? So long as the congregants wear masks, we'll escape the government agents disbursing us all. They will save the masks only to wear in church. May you pray for us to avoid any passing of germs? Thank you so much for that.
Our main problem since the pandemic started has been the destroyed economy. All children are home from school as all schools were closed. Thanks to Judith, we have enough library books to keep our youth engaged. We also thank the church fraternity in America for the funds for food you have sent us. If it were not for the famine relief you've been sending, we would have been counting deaths in the church. In the community there are deaths but among the church members, we have been spared. Just this week a community elder died of hunger. Neither he nor his wife attend church, but their two daughters went through Baalah Christian School, now in secondary school (when those re-open), and the eldest is a strong Christian with good testimony. But the hunger situation is growing bad, and we fear this weekend might give us a casualty. We thank the Mission for the KSh100, 000 just received today. This will surely see our 64 widows, old and venerable, through this weekend. The previous $1,000 from the Mission we wanted for the youth, but when the arrival of the food turned into a free-for-all, the youth said, "Give it to the Mamas because they feed so many." That's a fact. Often Mamas will put out a plate of food for five youths to share. Yes, we wish we could show you a picture of that, but one does not take pictures of what is felt with humiliation. And you would feel likewise if your community, your street were so hungry and reduced to such a strait. So, we here do cry to you once more with our usual cry; we are weak and we feel bad to be always asking for food, but since our government pays no heed to the hungry here, we cry again. Even we need rain to give us a little pasture to feed our house lambs/kids. The animal markets are still closed but if we have a fat kid we can sell it privately to some person who wants it.
Yes, we do now remember we have lost one, an old blind mama who just started coming to church two months before the coronavirus, Santeyo Kimogol. From among us in the church, we feel now we look on death with our eyes. We know not who will not see another Monday because of the food and water situation. Our UNESCO artesian-well has gone dry now for two months.
May we come to you now, into your kitchen with our bowl empty, and pray you will have mercy on us? May you sacrifice just one lunch for us to see another day? We come as parents, fathers, mothers, and youth, the Body of Christ, to be fed. Only $200 could feed a family of five for a whole month. Help us! We have over 210 families as church members, and another about 100 persons who are just attenders. (But Judith interjects here – that is too difficult to administer, $200 for one whole family, what of all the other families and widows who look on? If the time ever comes when rains and relief bodies distribute food to all or many, and only few families remain in distress, then perhaps such an appeal can be in order. Meanwhile we distribute among the many, each famine relief that comes, among the most it can alleviate.)
This letter was basically to ask help for food, but as you think of it, pray also for the water situation. The wells are dry and now we have to walk not less than 20 km for water. The drought is biting very hard. A week ago a school child fell into a well, but he's doing fine after breaking both hands and a leg. (Oops!) This is the fourth child to fall into that well, but the only one fortunate to have come out alive. Our youth treasurer broke his leg the other day as a few of the youths were active enough for a game of soccer. After all, we all need relief from the everlasting focus on hunger, so a lively game takes our minds off our troubles. He has now gotten help from traditional orthopedics who know well how to set bones, and we are praying the bone will heal properly.
Lastly, after all this, and after many many months yet to come, we are going to embark into building a bigger church to accommodate us all. We are now collecting materials from well-wishers here in Kenya as we still protect the 5000+ blocks given us by that Christian quarry-owner near Mt Kenya. Keep that project in your prayers. But as for now with teary eyes, we just ask for food help, even if it is crumbs falling from your blessed tables.
Thank you for reading and thank you for praying for us. We and you can do only what we can, leaving all results in the hands of our Lord Jesus Christ.
At His service,
Pastor Peter Lkayo and Pastor Nacha Dhahaleyo
for our two Baalah BP Churches
PS from Judith, (ever the school teacher) Schools will re-open next month, God willing, first the Form III and IVs (grade 11 and 12s) in secondary schools. We have 34 of these ready to return, (the soccer youth with broken leg one of them), so I will be coming to you by-and-by for school fees. This is just a cunning reminder stuck in here!)
Yours ever,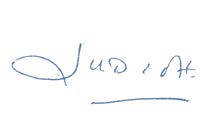 Judith