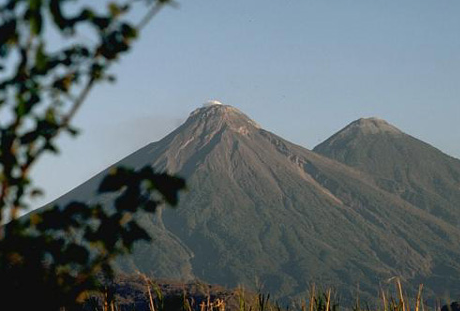 Station Report: Guatemala City, Guatemala C.A.
Dear Prayer Co-workers in Christ,
We praise God for His blessings upon us to be filled with joy in our daily life with the mission of preaching the good news of salvation. "How beautiful upon the mountains are the feet of him that bringeth good tidings, that publisheth peace; that bringeth good tidings of good, that publisheth salvation; that saith unto Zion, Thy God reigneth!"(Isaiah 52:7)
Zion Middle School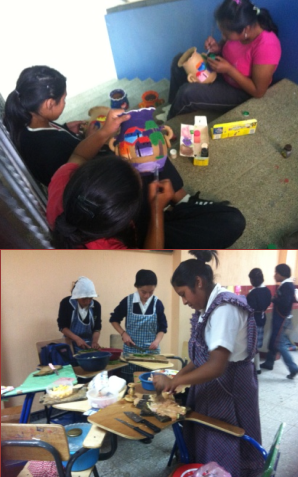 Three months still remain in 2012; the school year of Zion Middle school ends this October. Both the teachers and students are very busy finishing up their school year. Among the classes, the students seemed to have the most fun in the cooking and art class. They also enjoyed the Christian movies which are shown once a month. The biggest obstacle we encounter in their education is the fact that as yet some students do not realize the need for education. Yet through continuous counseling and personal attention, we are committed to ensure that they do not give up studying. Clearly it is not easy to change their views on education, so we need patience in praying for them. Next year we'll study "salvation" in the Bible class. Approximately 50% of the students are Christians or interested in Christianity. Through the lessons, we pray, they will have confidence in their salvation or to confess their personal belief in Christ. The remaining 50% vary in their beliefs, such as Roman Catholics, Mormons, Jehovah's Witnesses, Adventists, etc. There is a need to have lessons on the difference between those religions and Christianity, for both the teachers and students. We ask you to pray with us for materials and wisdom concerning these lessons.
The girls in the after-school Bible study group have read the Bible every day for around seven months now. They have broadened their understanding of the Bible. Please keep praying for them to have a Christian perspective by learning the Word of God regarding various issues such as dating, finance and the temptations of the secular culture. Next year we plan to have two Bible study groups. Please pray for the necessary sponsorship for these groups.
In November supplementary classes will be held for the students who volunteer. On November 9 and 16, we are organizing Vacation Bible School for all students from 9:00 am to noon. Please pray for the preparation, the need and God's blessings upon all of us.
San Carlos National University
Debra's Korean class students, Grecia and Juliana, have been studying God's blessings in the Old Testament. Since the last class, Fernanda joined the study and now four of us gather every Thursday from 10:00 am to 12:00 pm. Now we are studying God's blessings through Jesus. Interestingly, three languages are spoken during the study: Korean, English and Spanish. Debra gives thanks to God when these young ladies asked to help out the Vacation Bible School at Zion Middle School. It will be a greater blessing for them so that sharing God's love becomes a natural habit of their lives. Please keep praying for these precious sisters in Christ.
Some Family News
We are very grateful to you for your unceasing prayers for the health and safety of our family. Volcano Fuego has been silent since its explosion last September. We thank God for His protection upon all of us who were kept safe and also pray for those who had been affected. Debra still suffers from her sleep disorders but God is pouring His mercy upon her every day so she can manage her physical uneasiness. Praise Him for being our comfort in the midst of problems and struggles!
Thank you, our friends in Christ, for your prayers and love. We pray that you will have a blessed experience everyday as you share with us in serving God through our ministry.
We thank you for your prayers and support,
Caleb, Debra and Joshua Kang