"Praise ye the LORD. O give thanks unto the LORD; for he is good: for his mercy endureth for ever." Ps. 106:1
Beloved Readers,
The first thing for which I want to thank the Lord is that we are not in hell as we deserve to be! He is holy and we have sinned against Him as part of a rebellious human race. "For the wrath of God is revealed from heaven against all ungodliness and unrighteousness of men . . ." (Rom. 1:18) "Because the carnal mind is enmity against God: for it is not subject to the law of God, neither indeed can be." (Rom. 8:7)
The second thing for which we thank the Lord is that He has provided His salvation! "There is therefore now no condemnation to them which are in Christ Jesus, who walk after the spirit and not after the flesh" (Rom. 8:1) and we are assured through His promises that He has forgiven our sins through grace and we who trust and serve Him will not be cast into the lake of fire:
"My sheep hear my voice, and I know them, and they follow me: And I give unto them eternal life, and they shall never perish, neither shall any man pluck them out of my hand." (John 10:27­28) "Neither by the blood of goats and calves, but by his own blood he entered in once into the holy place, having obtained eternal redemption for us." (Heb. 9:12) ". . . I will forgive their iniquity, and I will remember their sin no more." (Jer. 31:34)
The third thing for which we are thanking God is that we know He is abundant in mercy and truth, and that He is able to save you from His own judgment as well, through Christ! He has promised to give His Holy Spirit, which we all must have to be delivered, to every one who asks.
"Ask, and it shall be given you; seek, and ye shall find; knock, and it shall be opened unto you: For everyone that asketh receiveth; and he that seeketh findeth; and to him that knocketh it shall be opened." (Matt. 7:7­8)
If you sense your need of His grace and salvation, please ask the Lord for His Spirit! Trust in the gift of His Son to save lost sinners, and confess your need to the Lord. You may feel you are far from the Lord. Simply ask, as so many asked Christ for healing when He walked the earth; "for every one who asks receives."
Friends and brethren, everything else is just icing on the cake! If God condescends to deliver us forever according to His Word and all our current circumstances are temporary, we may be sad or sorely tried for the present, but joy cometh in the morning! He will answer the prayers of His children. If so be that we suffer with him, we shall be also glorified together with him as join t­heirs with Christ (see Rom. 8:17).
Of course, we are also very thankful to the Lord for you, the readers, friends, pray'ers and givers He has provided to undergird our "Mission of Grace" here in Chile from across the many miles. Thank you for your interest in the testimony God has given us—"for the Word of God and the testimony of Jesus Christ" and for your intercessory prayers for the Lord's work through us.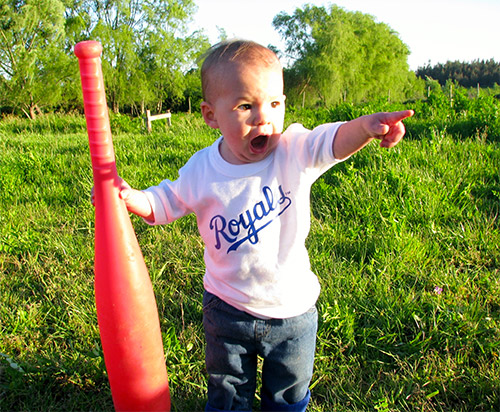 Joys
We continue to enjoy a blessed time with Julio and his wonderful family. He and Isaiah have recently completed Theology 2. Also, one of Paul's former Theology students, Leory, said it went well for him in his theology exam before the presbytery here, and he was licensed recently.
The holiday weekend, Oct. 12th being Christopher Columbus day, found us traveling north to speak at a Christian Homeschool conference in Rancagua. Cheryl and I took turns discussing "Administration and Priorities in a Home with Multiple Children," emphasizing the need to disciple our children in the nurture and admonition of the Lord. Several familiar young couples attended the conference and we made new friends also. We received good feedback from several who attended our presentation.
We had a blessed visit with Julio's family and other friends in Santiago during our stay around the conference day, including a dear brother from out of town who was there for just a few days. Also, we have been able to continue having Bible studies with Rosita. Please keep her and her family in prayer.
Construction has recently begun and progressed well on the house we hope to rent for our new Resource Center. Please pray that all the attendant details may be worked out well in the near future.
As for our home, our last seven windows (upstairs) were finally installed in October! They have really lightened things up during the day upstairs and provided extra ventilation for hot days. While we were in Santiago, Rodrigo, a brother in the Lord from San Pedro de la Paz who works in construction was able to install flooring and finish two more interior walls in our kitchen and dining room. There is yet a long way to go on our house, but we rejoice in the progress.
Trials
As Elder Howard Herdle once told me, who served as a Board missionary in the Holy Land and is now with the Lord, many folks don't realize that just simply living on the foreign mission field is a challenge in itself. Nearly everything is more difficult than in the United States. This witness is true. Not only is it difficult for foreign nationals, but some circumstances make challenges yet greater for us on account of being foreigners.
As already mentioned, we had a good trip to Santiago, but it was not without its attendant challenges. The main negative was the breakdown of our pickup truck on the way up. It has a serious engine problem and had to be towed back to Chillán where it is now in the shop. Several of us had to travel by bus the rest of the way, but the Lord wonderfully provided the help needed so that we were all able to get to the conference on Monday and back without having to take public transportation. Our arrival schedule was severely impaired and we arrived exhausted, but we praise the Lord that He worked out everything so that we were still able to realize all our original plans, albeit with a bit of increased difficulty and expense.
Several of our friends have need of healing for their bodies, including Marilyn at our Board's headquarters, Maryann in Missouri, Pat Johnson (missionary), Janeth Jara of our mission in Arica, Ann Watkins (SC), José Luis, Rosita and Alonso here. Please pray for them.
May you enjoy a blessed Thanksgiving season! Let us give thanks continually and seek His courage to boldly and courageously stand and fight for Truth and Righteousness. God is the Source of all blessing. Let us all seek His grace that we may be enabled to faithfully make Him known.
Joyfully Serving Christ our Lord,
Paul and Cheryl Durand