November 2019
Greetings in the Name of the Lord. I am thankful for your prayers and support, and would like to share my furlough experience here in my home place, South Korea.
A Stranger In My Hometown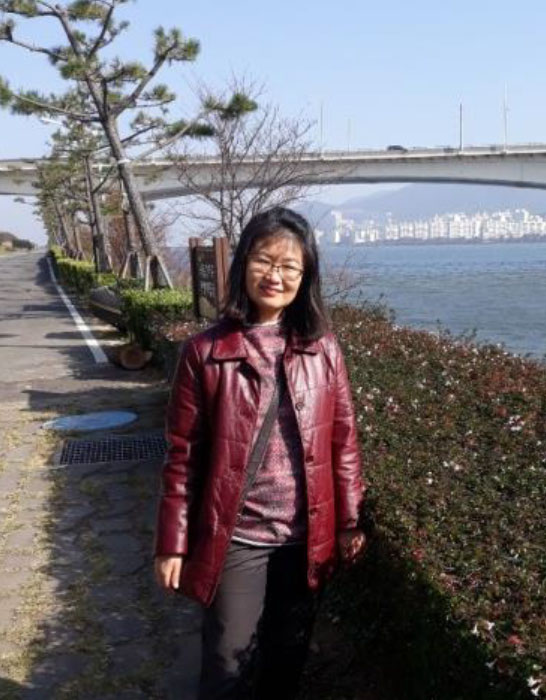 For the first six months since coming back to my (South) Korean home, I felt like a foreigner to this place. Those years that I stayed away on the mission field were enough to make me different from the people in my hometown. Meanwhile, many things in this part of the world have changed, too. So, even before I have fully introduced myself, people easily notice that I am from somewhere far away, just by hearing my "Hi". How? I don't know. I had to work on narrowing down the gap between the changes in the place and in me. Anyway, it took more or less about six months before things like people, places, bus numbers, shops, and social issues began to make sense to me, and I could tell what to do with them. This experience makes me imagine the cultural shock that senior missionaries possibly go through as they retire from their service on the foreign field, and go back "home". On the other hand, with the experience of changes even in a community, I understand better what to value in this life. The Bible says "The grass withereth, the flower fadeth: because the spirit of the LORD bloweth upon it: surely the people are grass. The grass withereth, the flower fadeth; but the word of our God shall stand for ever." (Is. 40:7)
Teaching The Korean Language
Let me be more specific. In the city of Busan, where I am staying with my parents, there are an increased number of foreigners living, working, or studying. For example, when I stand at the bus station to get the bus to go home, I get confused as to whether I am in Korea or somewhere else because of the large number of foreigners from South East Asia, Eastern Europe, Africa, South America, and so on, who are waiting for the bus together. Indeed, this was very rare just a few years ago.
While at home I hoped to use my time to be updated about ministries in the church, especially for the ministry of Sunday school and Junior Youth fellowship. One Sunday, I saw a written announcement in the church bulletin where my mother attends, saying someone was needed to help with multi cultured families in the church. Though it was not exactly what I wanted, any opportunity to serve and learn was precious; on the other hand, I understand that one learns while doing. So, I contacted the number in the bulletin and they welcomed me. They placed me with a Vietnamese Congregation in the church. They have about 40 Vietnamese who married Korean university or factory workers in the city of Busan. They worship in their own language. I was saying in my heart, "Lord! Isn't this too far from what I wanted? Why am I in a ministry with a Vietnamese congregation while I am in Korea?" Imagine, I have to be there while understanding nothing. But, it did not take long for me to realize that not all of them are Christians, even though they come to the Sunday worship service. What happens is that they come to the worship service, and then they hear the gospel, are converted, and become committed. I was even given a chance to conduct a Korean language class as a program offered after the service. Personally, I know what it means to be living in a foreign country and learning a foreign language. This made me feel close to these Vietnamese (there are up to five, the number varies every Sunday) in my Korean class. I was thankful that they enjoy learning with me. Some even record my voice while I read for them. They comment that my Korean has a good intonation and pronunciation.
Well, things in this part of the world have changed so that even my own language can be used as a contact point to meet unbelieving foreigners to share the gospel. Eventually, one Sunday afternoon, one of them asked in the Korean language, "Teacher, what makes the difference when one believes in God?"
Christians In North Korea
An issue that captured my attention was the changing attitude about North Koreans staying in South Korea. It is well known how they risked their lives to run away from North Korea to arrive in the South. One day, there was a story in the news media about a mother and her child found dead in their house. There was no food in the house, nor a balance in their bank account. They were from North Korea and starved to death in the middle of the city where they came to live at the risk of their lives. Many commented on this case, but everyone agreed that it was just too heartbreaking. The case shows how hard it is for North Koreans to settle down in this land of liberty and democracy. Though they might differ in their political views and supporting parties, no South Korean denies that someday in the future, both Koreas should be united once again. We don't know yet how and when. Interestingly enough, now that the denuclearization of North Korea is on the table as they talk with the USA, maybe sooner or later the barrier in between will be removed, and then we can find easy access into North Korea. If such a time comes, will there be Christians ready to share the gospel, or plant churches, and strengthen the believers there? In such a poverty stricken and dictatorship oppressed society, what things can be done to win them to Christ? Are there would be missionaries for such a time and place? Are churches praying for North Korea as a mission field?
I am thankful for the experience that widens my view about Christian ministries.
Thank you for your concern and love in Christ.
In His Service,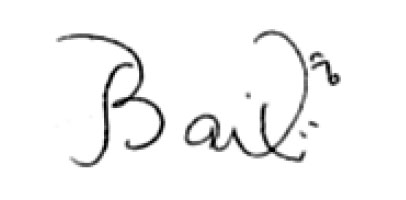 Bai, Eun Young
P.S. From the Executive Director
Miss Bai will be returning to Kenya by the end of the year, to take up her responsibilities at the Bible College of East Africa. Although she did not mention it in her letter, she does appreciate your prayers for her at her return, as well as for her parents in Korea.