"Every good gift and every perfect gift is from above, and cometh down from the Father of lights…"
James 1:17
Dear Friends and Prayer Partners,
We are reminded daily of the many gifts given to us by our Heavenly Father! The beautiful birds and animals, the splendor of nature as seen in the hills and lakes, and certainly the wonderful friends, are all from God. We realize though that we can take nothing for granted but each breath, each hour, and each day is indeed a gift from God.
It has been a blessing to be able to keep in touch with several of the believers we met in Chile at the January ICCC. A lady doctor we met contracted the Covid-19 virus and then her husband, Roberto, who was hospitalized for many days. We are so thankful that both have recovered and are now doing well. Also, some of the pastors and church members from other churches in Chile and Peru have had the virus, but have also recovered. We are so thankful for God's grace and mercy as seen in answered pray for them.
For several years we have been working with the seniors (The Histimers) in Cross Lanes Bible Church. We try to take day-trips to various places, have dinners and fellowship times, but due to the virus this has been put on hold. However, the Lord has given opportunities to encourage them with phone calls, a few visits, or even by delivering to them flowers and food. One of our Histimers has recently been diagnosed with liver and pancreatic cancer, so we have been trying to help by taking him for his doctors' visits. He is very weak and not feeling well at all; please pray for this dear man of 86 years. Another of the Histimers is in the hospital with heart problems, and others have various health needs.
We are so thankful for the ministry of the 18 pastors in Kitui District of Kenya. Although they too are unable to have church services, these pastors are visiting their members in their homes, at a distance. Also, with no services, there have been no offerings and therefore no salary for the pastors. Yet, God has blessed as some gifts have been received and forwarded to the pastors so they can provide for their families.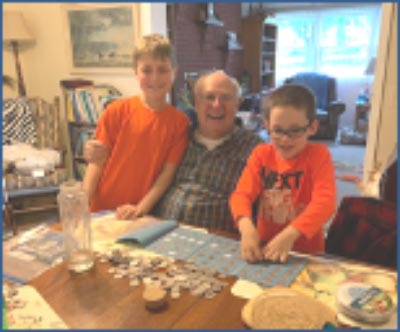 Gary had stopped the little Bible Club here in the house, for three weeks, but then resumed the class outside under the carport. They missed the Bible videos so much, so we started back inside with the Bible stories and videos. The kids are learning the Ten Commandments in English and in Spanish. We also have had a "fun" time of finding the quarters for the quarter books. They have gotten most of the quarters, lacking only a few states or territories. Now we will start on a penny book.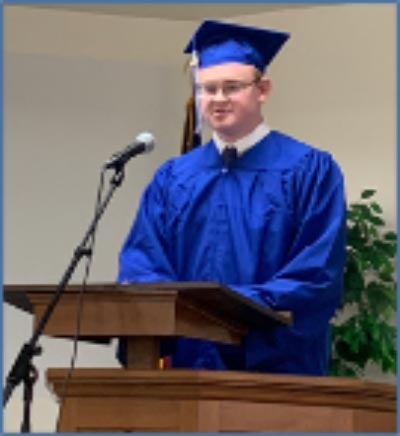 Earlier in June, we made a surprise drive out west to Tipton, Iowa for the graduation of Matthew Smith. He and his father were on a SOME team in 2018. It was great to be there again, and then to speak at the church on Sunday.
Finally, our thanks to each one of you for your prayers, words of encouragement, and support. We are blessed to have you in our lives and sharing with us in the ministry of the Lord. May God richly bless each of you with good health and safety in the coming weeks and months.
Sincerely, in His service,

The Johnsons