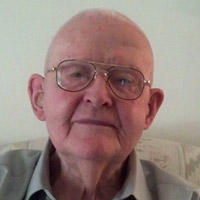 Dear Friends in Christ,
"For which cause also I have been much hindered from coming to you." Romans 15:22
As Paul was much hindered from visiting the Christian believers in Spain, likewise I was much hindered from writing to you this long overdue prayer letter, for which I am very sorry. Here are some reasons:
Radical Changes in Living (February-November 2013)
A. Independent Living – Woodcrest Villa.
B. Personal Care – Sudden move to Nursing Home.
C. Skilled Care – Total replacement of right knee and three months of rehabilitation and therapy.
D. Skilled Care – Move to long-term care and restorative therapy unit: Reactivation of spinal stenosis (arthritis of lower back); Navigation by walker, power chair, or wheelchair.
E. Radical Change of Financial Status: Due to the various levels of care to which I have been subjected, my TOTAL MONTHLY expenses are now somewhere over $10,000.00. This is the cost of skilled care today, even though this Christian facility has promised never to force you to leave for lack of funds.
Graciously, as an emergency measure, our Board has agreed to cover over half of the above amount, temporarily, trusting the same amount can be raised by one-time donations, and/or by monthly pledges from God's people. During my more than sixty years with the Board, I have never gone in debt to anyone, so I can only wait for God to work in your hearts, according to His will, and for His glory.
This is my urgent request to you. Thank you for your prayers and for your faithful prayers and generous gifts toward my support since my last letter to you, and now I ask that we join our hearts together as we face the above financial requests in prayer. I also wish you a very happy Thanksgiving and Christmas Season in the Lord.
Yours for Biblical Missions,
William R. Le Roy