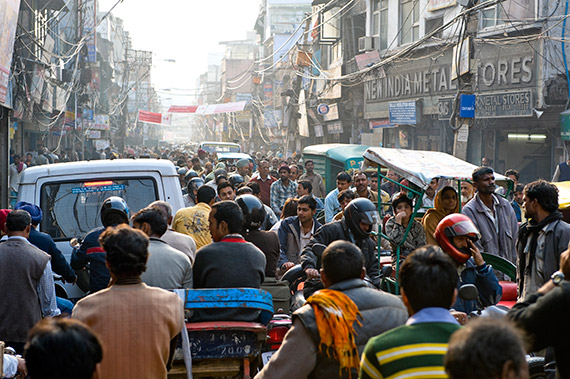 Warm Greetings from the Eapen's in Kannauj!
One more year is already passed and we have entered into the new one, i.e., 2015. Once again I remember the last year. It was full of joy and sorrows. On February 12, 2014 my co-worker, Sadhana, had a new baby. I thank the Lord for that. Right after February 13, the first attack for the land property happened. They tore down the cross on the gate and destroyed the bathroom of the school and started breaking land for building. Unfortunately, we had to approach the police officials. My dear friend, Mr. Anil, helped me to call the police. The police came and stopped their wrong efforts. For the time being, it was tolerable. Then on May 18th, again they entered into the property of the mission and took me at gun-point, threatening my life. I was not afraid and ready to die anytime. They snatched the keys of the church room, Louisa Lee Memorial Hall, and four or five other rooms. Then they went away keeping a watchman on the compound from their side. I was in great sorrow and I asked the Lord's intervention in the matter.
I know the whole world belongs to Him because He is the Creator, He is the Protector and makes the use of His own wishes. However the Lord's work was not affected. I went out to visit our believers and preached the Gospel, arranged prayer meetings and so forth. I had Gospel distributions, numerous and countless, to the needy people (the heathen).
A very sorrowful year has ended with great joy and victory. "God never fails." Nowadays, there is a large movement to stop the Christian ministry. I had great doubt whether we would be able to proceed with the Christmas carolling. So we went to the Superintendent of Police (S.P.), inviting him to the Christmas program on the 25th. He promised that he would be present at the Christmas service in the compound, and he provided four armed policemen in a government vehicle. So, the police force was with us on a 25 mile radius where our believers live. Therefore, the carol singing and other services were held successfully. At our Christmas service on 25th, the S.P. was present in the meeting and he spoke about Christ and his services. His Christian followers are also doing service for the Lord. He even mentioned the leprosy asylum, education and medical services. After the service, lunch was served. A multitude of believers and non-believers attended the service. We had the New Year's Day service as well so that here 2014 ended with great victory over the enemies. We are on the victorious side. Jesus Christ is God and He never fails.
Thank you all who uphold us in your valuable prayers. May God bless you.
Yours in His Vineyard,
MJ Eapen