September 2019
"For thou Lord wilt bless the righteous; with favor wilt thou compass him as with a shield." Psalm 5:12
We are writing this letter while we are in the States, having already begun our five-month furlough. We are thankful for God's protection and care of us in all our travels.
We saw God's providence right away in our trip to the USA. We arrived in Peru without incident, but then discovered that our daughter, Debbie's, passport had expired. We were overwhelmed and feared that we might have to return to Chile. We thought we might try entering the USA on Debbie's Chilean passport – which turned out to be impossible. Once we landed in the USA however, we saw the Lord turn the heart of an immigration official to let us enter, not charging a fine, and only instructing us to "get it taken care of as soon as possible." The Lord certainly compassed us about with His favor and protection, for which we are thankful.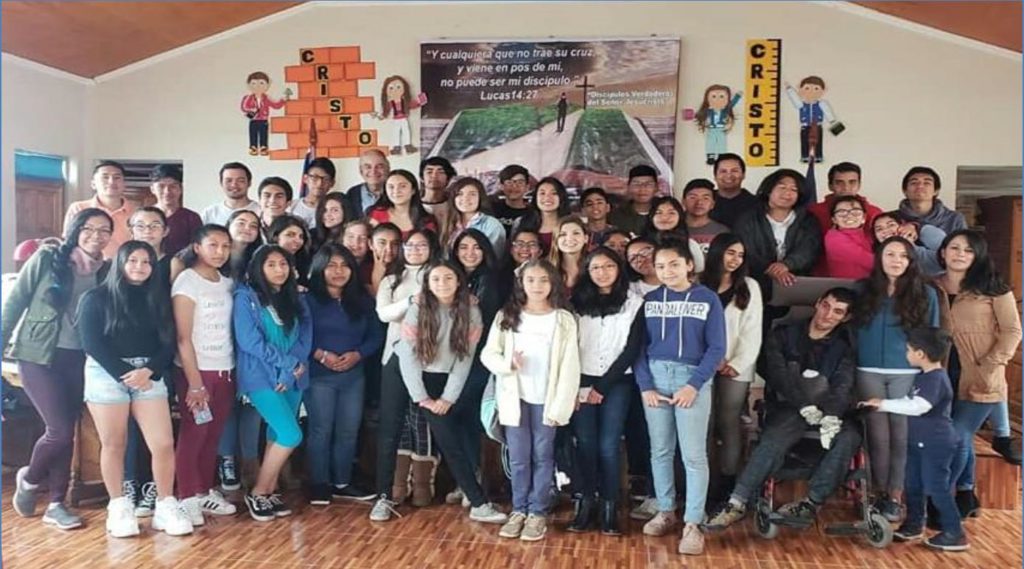 The last several months in Chile were eventful and blessed of the Lord. Our July camp was a blessing as we used the theme of "True Disciples of Jesus Christ." Twelve young people came from Bolivia, along with those from the two Arica churches, and an additional three young people from down south. The camp was well attended with over 40 campers (pictured above). David and Priscilla Quisbert from La Paz, Bolivia, helped by making bookmarks, a banner, and wall decorations for the camp. This was their third year to attend. Five speakers gave messages on the marks of a true disciple. Many of the young people gave testimony of how the Lord had used the camp in their lives. The Bolivian young people were especially thankful for the opportunity to attend. Also present was Daniel Harlen, a young man from New Hampshire, who came for two months to help us. During camp week, Daniel participated in camp activities and led discussion groups with the young men. Throughout his two months with us, he was able complete some maintenance projects, help in English classes at the university with our missionary friends, the Reyes family, and learn some Spanish as well.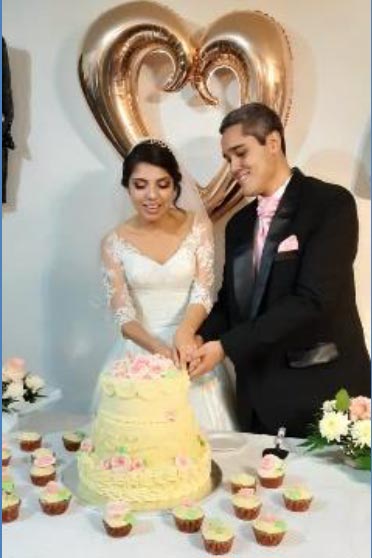 It was also a joy to have a wedding in our church a week after camp was over. Karim came to our Vacation Bible School as a child and it was such a joy to see her marry a Christian young man. It was Melody's first time to make a wedding cake! Would you please pray for Karim and Pedro as they begin their married life together? During our absence from Chile, they will be staying in our house.
Then, one week after the wedding, and just one week before our trip back to the States, Melody traveled to Iquitos, Peru, to speak at a ladies' retreat. Her messages were from the book of Esther. Melody loved speaking to these ladies and to be back in Iquitos again.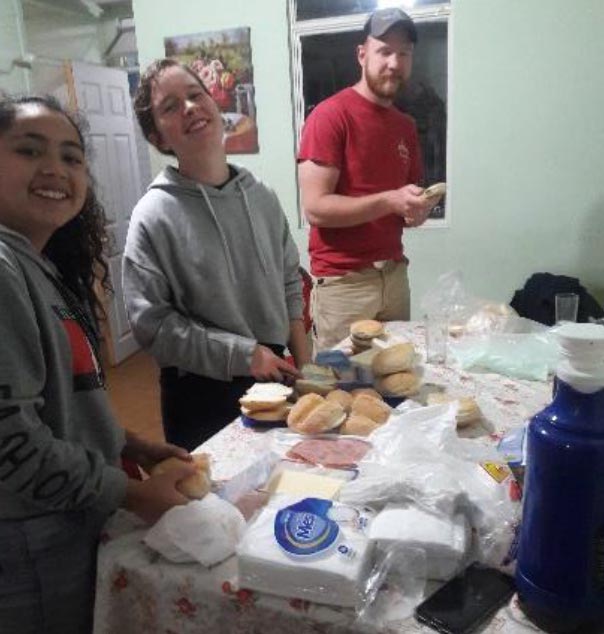 One of the greatest blessings of the past several months has been opportunities of ministry that the Lord has given us in answer to prayer: a ministry to Venezuelans. As you may know, because of the government unrest and lack of work and even food in their country, millions of Venezuelans have left and have inundated many other Latin American countries. Thousands have arrived in Chile with most coming through the door of Arica, since we are right on the northern border with Peru. When we see them on the street corners, or in town selling candy to try and make enough money to live on, we try to help by giving them a little money, a Gospel tract, and tell them we are praying for them. Still, we are praying that God would give us a greater ministry with some of them.
Our daughter, Debbie, had the idea of going to the bus station with sandwiches, coffee, and tracts to give to Venezuelans stuck in transit there. We did this on two occasions, the second time with our youth group. Each time the Lord gave us many opportunities to witness and minister to these people in great need.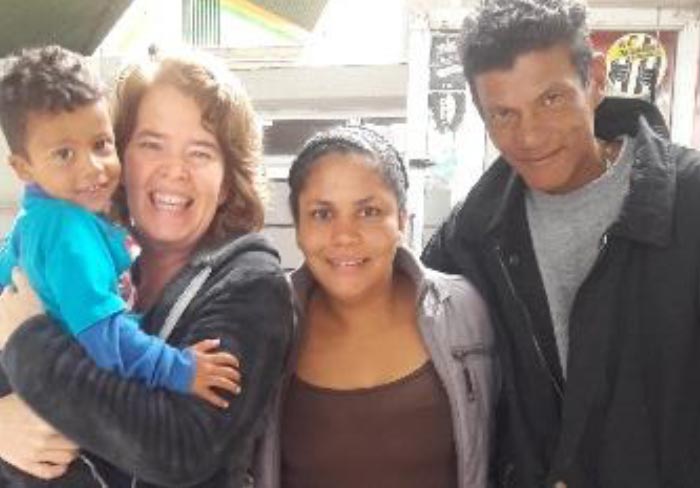 Our first Venezuelan friends that we were able to help and minister to were Jose, Osmary and their little son Jose. Even though they had to leave Arica to go down south for work, we still keep in touch with them. Then the Lord sent us four young people: Aliciany, Yorgelis, Jose and Jose (yes, so many named Jose!). The two girls and the older Jose received the Lord as Savior during camp. The younger Jose received Christ on the telephone with Melody later. All four left to go down south, and we were able to give them Bibles and introduce them to good churches where they could attend and grow.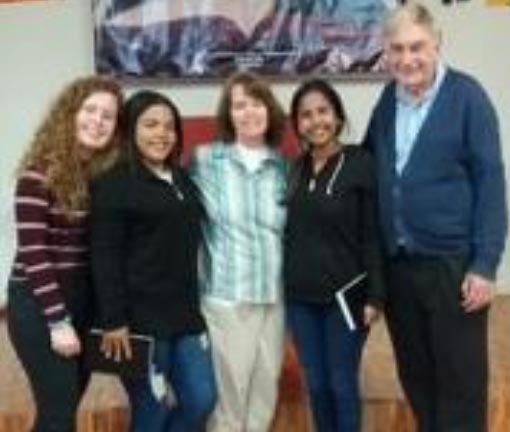 After all our Venezuelan friends left, it seemed like the opportunity to minister in a greater way had come to an end. Yet the Lord sent others. A lady phoned Melody and said, "I'm Jose's cousin and I wanted to go to church, but he never invited me!" Karen came with her two children, a nephew, and five others the following Sunday. These dear ones live day-to-day, having passed through many trials in their travels from Venezuela to Chile. Yet because of that very thing, they are very open to the Gospel. Please pray for this opening to witness and receive some of the many Venezuelans arriving in Chile through the door of entry at Arica.
As we have been sharing about the Venezuelans during our travels here in the USA, it was suggested that a project fund be set up with the headquarters. If funds were available, we would be able to give out Bibles to the new believers and help them with some of their temporary needs, as the Lord directs. If you would want to give to this Venezuelan Project Fund you may do so through the Independent Board. We are thankful that brethren in our church in Arica are continuing with this ministry outreach. We are anxious to return to them. So, pray for the Venezuelans and their great needs.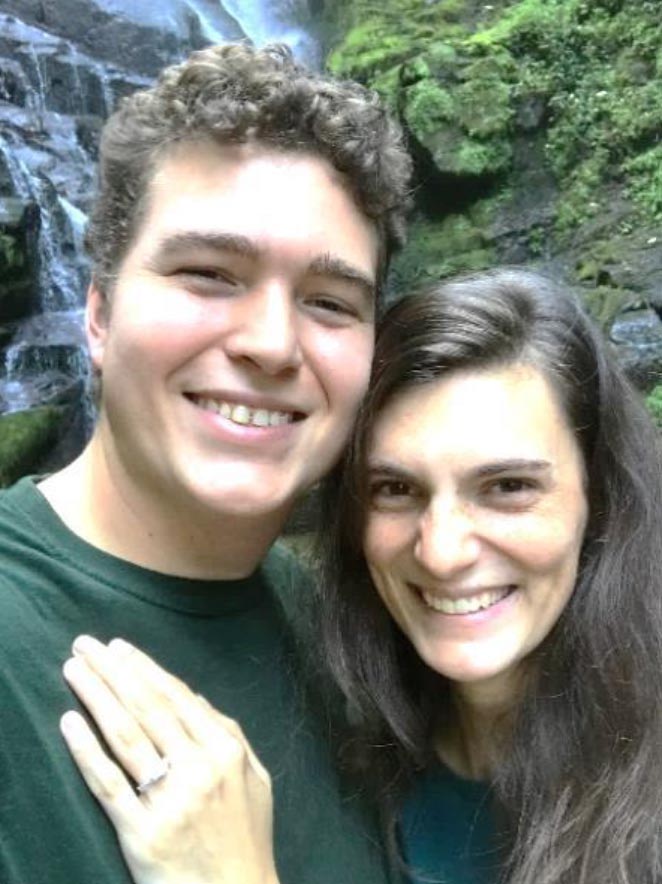 In the first month we have been here we have already traveled more than 3,000 miles! In August, we were able to spend a wonderful week with all of our children at the Wilds Christian Camp, where Jeremy works, in NC. Some of you may have seen Jeremy's exciting news on Facebook. On September 1, he asked Daniella Moore to marry him and she said "Yes!" We are excited for both of them.
Would you pray with us as we travel on this furlough, that we would be a blessing in our visits with churches and in sharing what God is doing in Arica? In the next few months we will be in Minnesota, Missouri, South Carolina, North Carolina, New Jersey, Pennsylvania, Florida, Arizona and even California!
Some of these churches were visited four years ago on our last brief furlough, but many had not been visited in eight years. If you would like to know when we will be in your area, feel free to contact us (or the mission office) as we would love to see you. We are looking forward to longer stays at missionary homes in New Jersey and North Carolina during October and November, where we will actually be able to unpack our things rather than living out of suitcases. Pray for safety along the way with many hours on the highways. Pray also for our Debbie as it has been quite difficult to maintain a schedule and keep up with her studies. Finally, please pray for extra grace for all of us, as well as for our church in Arica during our absence. The men in the church are taking the preaching duties and other members are taking care of other responsibilities.
We are so thankful for the Lord's blessings to us, and you all, our prayer warriors and supporters, are one of those blessings. Thank you for your faithful prayers, love and support.
In Christ's love,

Jim, Melody and Debbie Bjur