Greetings in the name of the Lord Jesus Christ.
It was not easy to say goodbye to my elderly parents. My parents, although having problems and needs, were very understanding about my service on the mission field. At the end of my furlough, I packed, took an airplane and arrived safely back at the Bible College of East Africa in Nairobi. So, just before the end of 2019, I returned to my place within the compound. I realized that I knew more people here than in my hometown in Korea. I was more familiar and comfortable with the routine, places, and people here in Kenya. I was happy to be back.
This year I was given Church History and Christian Education as my subjects to teach. One of the new things for me to try this term was to draw Bible maps and put them in the classroom as visual aids. It is very important to locate Bible events in their respective places on the maps and to explain why and what happened. So, when cities like Rome, Antioch of Syria, Carthage, Alexandria, and Constantinople are introduced in the course of study, the students will be able to locate them on the map in the classroom. In a secondary way, this helps link these important places to early Christianity in Africa. For example, Augustine, a church Father; do you know that he was from northern Africa? What about Origen? In this way, not only do the students learn, but also I learn much.
While I was on furlough in 2019, new students were enrolled as first-year students. So together with last year's and this year's first-year students, I have many new students! Now, remembering their names and matching them with their faces has become a real challenge. It seems that I am not the only one who gets confused. A good number of students often called me "Mrs. Bai". Then I used to make fun with them and would say, "Who? Mrs. Bai? Excuse me, do you need to talk to my mother?" Surely, there are times of challenges, but also times of laughter together with students.
Bookkeeping is another ministry in which I serve at BCEA. Compared to previous years, the bookkeeping is now shared with other missionaries, and so becoming less burdensome for me. However, the finances of BCEA and its affiliated kindergartens are still on me. Counting money, recording funds going in and out, going to the bank, checking the bank statement, and keeping the receipts keeps my life busy. This should be done regularly, in order to be ready at any time. What I found interesting this year is the change in the new Kenyan shilling notes. In the middle of the last year, (I am not told why) they changed old notes for newly designed colorful notes. Obviously they are new and clean. Personally, I was thinking that the dirtiest item circulated in the world is paper money. While doing the bookkeeping at the college, I have been counting notes so torn and worn out, with faded colors, and even some with a bad smell, for many years. Nowadays, things have changed. I wonder about this experience of counting new, clean, colorful notes – no other place but in Kenya!
While I was away, I missed my Junior Youth group most. Tough and blunt adolescents, yet they are special to me. Upon my return, I could observe that things were the same. Some are good as usual, some are still troublesome, and some are still struggling with school fees. For the fellowship, Bible lessons are on. We also offer guitar (acoustic guitar) lessons for the Junior Youth. Many tried for their first lesson, most of them quit, and a few have continued. In fact, most of them have not learned music in school, so they have to start with the very basic music theory in order to understand and read music notes. Those few who have remained in the lesson were consistent in their attendance. Slow but steady! My aim was for them to play easy English hymns with the guitar as special items in church. We were progressing little by little. But sadly, practice was dismissed due to the coronavirus. They were so disappointed at the news, and we don't know when we can resume our practice.
The news about Kenya kindergarten registration was not a good one. There was no reason given why the Ministry of Education stopped working with our documents. While operating our kindergartens as usual, I am following up the registration process. A boy, "Sh", is a new student in the kindergarten. He shows a mild autism. His mother just wanted to see whether her son can adapt to other children and the routine of school. At first, we were not sure what would happen. Would he disturb others? No! Others disturb him? No! It was actually the other way around, as he is different, but special. His classmates and teachers like him, and he is improving every day. In my opinion, this is possibly because this happens in Kenya – people are so friendly, and in kindergarten the children are so loving. I feel privileged to witness how God works in their lives in this institution.
Coronavirus has become a big problem in Kenya. A few days after confirming the first case, schools were closed by the government action. So, BCEA had to send students home earlier than the original school schedule. Those affiliated kindergartens also had to be closed. The virus itself should not be so threatening as long as one takes precautions by keeping clean hands and observing social distancing. What hurt is to hear local people whispering, or in some extreme cases shouting at me on the road, "Chinese with coronavirus". Well, I understand that it is hard to distinguish a Korean from a Chinese person, just as it is hard for me to distinguish a Kenyan from a Tanzanian. There are people looking at my skin color, and they blame me for the virus. Anyway, people here tend to be surprisingly emotional. One gets angry, others join in, all become violent, and then it becomes mass violence. That is how the post-election violence started in December 2007, and it was my first day in Kenya. So I am trying to stay just within the compound of BCEA. That will be safer, anyway. And our BCEA routine still continues with His peace.
Lastly, I just want to express my lament for those who are going through this tough time because of the coronavirus. For either those infected or even affected by this, things are not easy. May the comfort of the Lord be with you. My thanks to those who help others while taking much risk. May the Lord reward you with His care. "Yea, though I walk through the valley of the shadow of death, I will fear no evil: for thou art with me; thy rod and thy staff they comfort me." Psalm 23:4
In His service,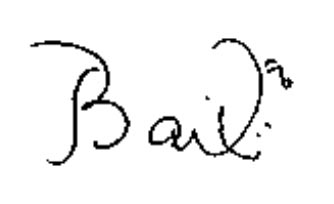 Bai, Eun Young