Greetings in the Name of the Lord Jesus Christ,
I would like to share with you some events over the past few months, since my last letter.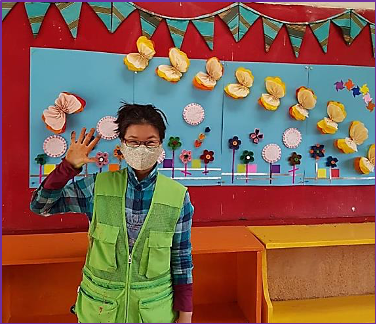 July: Lockdown Lifted
At the beginning of the month of July, the government of Kenya lifted the lockdown in the major cities, including Nairobi. People reacted to this as if there were no longer anything to fear or care about. Many were walking the roads without masks on and observing no social distancing. The noise of moving cars and people suddenly filled the city of Nairobi all day and late into the night. Surely the consequences would be immediate. Since the day of lifting the lockdown, the number of coronavirus confirmed cases has increased every day. On the other hand, the government also announced that the national exam for primary and secondary school certificates should be held next year and schools should reopen next year. As for college or university level schools, they can start classes in September only after an inspection of the sanitary requirements set by the government was completed.
It was also in the month of July when renovations on the campus reached its peak. While there are no students staying on campus, it made it easier to repair toilets, work on the main kitchen, the basement, storerooms and so on. We also decided to make some updates in the toilets for the children. In order to find proper floor tiles and other necessary things, I had to go out of the campus. I went with a BCEA staff member and a plumber. It was hard to find what we needed. Yet after spending a good amount of time looking, the plumber finally guided us to a certain location in town. Upon entering this place I was very confident it was the right location. As we walked in and out of run down old metal buildings, I could see on display all types of bathroom items. These shops were right alongside the highway. It was my first time to see such a place where the whole area was filled with toilets, cisterns, basins, and showers of every size – all displayed in the open air. The plumber went to one shop and placed his order. Then the owner (a woman) tried to find those items in her own shop; and if not, in other shops. Everybody there looked so busy with their calls, carrying objects in their hands, or attending to customers. Having to run for our items, at first the owner removed her mask, and then later removed her jacket as she was sweating under the bright sunshine. The plumber was telling me "You know this place is called "towni ya chini" (town of down)." What a strange name and yet how well it fits to the area! He continued, "Here they can get for you whatever you want. If you need the head of person, maybe they can bring for you." What???
On the way back to BCEA, I saw that other shops were reopening, and people were getting back to their work making a living. Many remembered to wear masks, but a good number covered only their mouths forgetting to cover their noses. I said "Wow! So many people are out nowadays," and the plumber commented, "It is better to die working than to die of hunger."
August: Back to Worship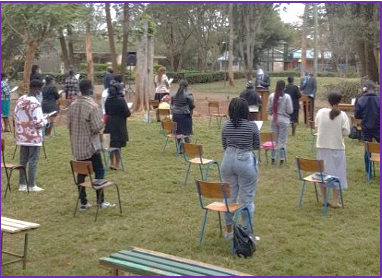 In Kenya, the domestic airport reopened in August. The international airport also opened with flight limitations to certain countries. The government allowed churches to open for public worship, yet with age restrictions (either too young or too old were not yet allowed). This way, our campus church was able to start worship services beginning in August. To be very careful, the Sunday service was held on the field next to the church building in the compound. Chairs were placed far from each other. Everyone who attended had to wear a mask. For me, I had something extra to wear, a hat to block the sunshine. As weeks went by, more church members attend the services. Even though we wear masks, we recognize each other and greet from afar. Imagine that! Some of the Junior Youths grew taller and bigger during their stay at home. Some of them said that they had to work to support their family. It seemed those working on coffee plantations had continued to work despite the situation caused by COVID-19.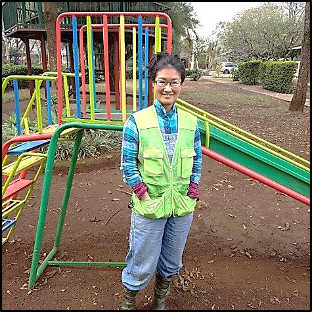 For the last couple of months, I worked on the grounds at the kindergarten. In August we added new equipment for the children's playground, and I worked on painting that equipment. Then two weeks ago I moved into the classrooms working on decorations. I spend my time cutting, folding, and pasting colored papers. Most of the time, I isolated myself, working alone, which I prefer for safety.
Nowadays, as the number of confirmed cases increases, there has been an increase in the number of confirmed cases without symptoms. This means, though you may be infected, you don't know it and you can spread the virus to your dear ones. That is too scary! Anyway, so far I haven't heard of any coronavirus victims among the members of the campus church or the BCEA students. It is something that I am very thankful for. Besides, I am thankful for your prayers and love for this mission field. Everyone on the earth is affected by COVID-19. Regardless of your situation in your location, you have remembered the people that have been more affected here. You have extended your love and help. It is a great help and comfort, indeed. May the Lord reward you abundantly and keep you under His wings.
In His service,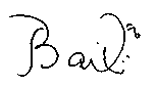 Bai, Eun Young