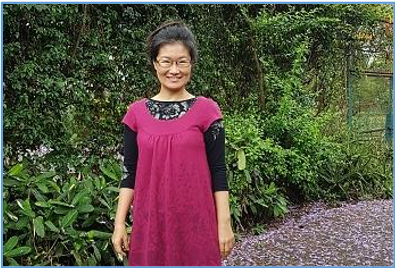 Greetings in the name of the Lord. Thank you for your prayers and concern for the Kenyan mission field. I know everyone is going through a difficult time due to the COVID-19. Regardless, your love in Christ is a great encouragement for us to carry out our missionary tasks on this field.
September: Is there really COVID-19?
By the month of September, I was able to hear people wondering about the reality of COVID-19. They had heard the media reports on the subject, but they had not seen any actual cases around. The reports said that certain numbers of people had tested positive for the virus and of those who lost their lives daily. Yes, it is quite scary. So we ask one another, "Is there anybody with the coronavirus, or have you seen anybody with it in your area?" Then they shook their heads, no! On one hand, that is good news because they, or we, are safe. On the other hand, doubt was raised among the people such as, "Is there really COVID-19? And if that is the case, is that not the government cheating?" With such an atmosphere, people relaxed, went back to their old routines, and became loose about masks.
As for me, I continued to stay at the Bible College of East Africa compound. When the major renovation at the college was finished, then the BCEA staff became occupied with their own projects. For example, I was able to finish all the kindergarten bulletin boards, and started working on visual-aids covering different topics. Using water colors, brushes, tape, and paper, I spent hours coloring, cutting and pasting. Besides this, I had to work out a new style of bookkeeping. For this year, our auditor added more work and introduced a computer program to help with it. This means that even after recording all the income and expenditures, I still have to rearrange it according to its category, using a program that I was not familiar with. In fact, it was quite a challenge! It took me many days to become acquainted with the program itself. Anyway, this was a good time for me to learn and do this kind of complicated task. I thank the Lord that I am improving with this new work. I could say that everything was all right and I that I am doing well. But you know what happened? One day I was at my place, when all of sudden I started feeling strangely anxious, as if I were in a stuffy and choking kind of place. Maybe I have simply been staying too long within the compound. And maybe you also have felt like this during these lockdowns.
October: When does the school reopen?
The Ministry of Education of Kenya (MOE) made children of grade 4 through 8 of the primary school, and of form 4 of the secondary school, go back to class in October. The MOE scheduled their exams for April of next year (usually national exams are held on October). Since then, the government informed everyone that the rest of the children (even pre-schoolers) would resume classes soon. Remember, in Kenya the educational system consists of three, three-month terms per year, starting in January, May and September respectively. They stopped schooling last March, but have scheduled to restart them in October or November.
With that said, the question arises: how do we cover a year's curriculum? Then, the last week of October, all of sudden, the number of coronavirus positive cases greatly increased. One day, it was reported about 20% positive with coronavirus, of the people tested. Since that news, the government has been silent about reopening the schools. This entire situation tells us that the kindergartens under our mission should be ready to open at any time. In my opinion, on reopening schools, I know there will be issues like school fees. I heard of cases from single mothers, who can hardly make a living with casual work during coronavirus, wondering how they can afford school fees for their children to go back to school.
During October I also made calls to the BCEA graduates, especially those who had served in Sunday school together at the campus church. I just wanted to know if they are doing well. Many are ministering in different parts of Kenya like Masai, Nakuru, and Ukambani. I was glad that they were all safe while they were serving in their churches. They all talked about wearing masks and sanitizing hands in their churches. Now, when I called a graduate serving in Kaiole, a village in Nairobi not far from BCEA, he said that he had lost three friends due to COVID-19. One of them was even a co-pastor in his church. His voice was peaceful and he said that there was no problem with ministry.
Since the reopening of our church services on Sunday, we continue worshipping on the field just next the church chapel. At first, I wondered how our Junior Youth would attend the service as there was no group activity or fellowship held, only a worship service. Also there was no tea, neither small lunch offered afterward. However, many of them attend regularly and independently without any follow up. When I met them as young boys and girls, they were just young kids playing around. Now, years later and in the Junior Fellowship, I observe that many have grown not only tall physically but mature spiritually. It was my joy to see them genuinely growing with the Lord. Soon they should join the Youth Fellowship of the campus church.
November: What is the next?
We are waiting for the President to a make public announcement about the schools reopening. COVID-19 was, and still is, hard. That fact that some in the government were found to be involved with corruption, even with relief for the coronavirus, was so disappointing. When they mention about the government, the people feel helpless. With the continuation of such corruption, although schools would be told to open, the required hygiene inspection by the government for schools to reopen may be an issue.
With these things in mind, would you please continue in prayer for BCEA and its affiliated ministries, to stand firm, being a help and example of godliness, to the people on this mission field. Thank you dear friends.
In His service,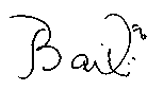 Bai, Eun Young